Here to help. Open 24 hours
Have you ever had a pet emergency? When your regular veterinarian is not available where will you take your pet?
The doctors and staff of the Animal Emergency Hospital are caring, compassionate and dedicated. We realize the stress and anxiety when your pet is ill. Whether your pet has been hit by a car, ingested a poison, broken a bone, needs a caesarian or is vomiting or having diarrhea our doctors are experienced in all aspects of emergency and critical care.
To get advice on your pet's health please see the Frequently Asked Questions tab
​HOW ARE WE DIFFERENT FROM YOUR REGULAR VETERINARIAN?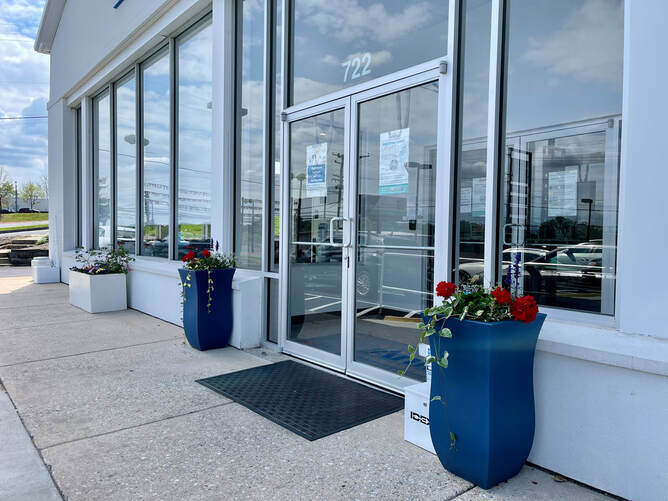 ​Here at Animal Emergency Hospital we specialize in emergency care. Our highly skilled staff of doctors, technicians, and support staff are always here 24 hours a day, 7 days a week, 365 days a year to handle any emergency situation. We have specialized equipment, technology, and services such as:
In house diagnostic testing and blood work including: CBC, Chemistry, Electrolytes, Urinaylsis, Fecal Analysis, PCV / TS, Canine 4Dx, CPL, Parvo, Feline Heartworm, Pancreatitis testing, FELV, FIV testing, etc.
Other diagnostic testing: Blood pressure, EKG, Pulse Ox, Tonometry, etc.
Endoscopy
Digital X-rays
Oxygen Cages
Ventilators
Neonatal incubator cage
Large Intensive Care Units
Cat only room
Indoor exercise and walking area
Ultrasound
Emergency dental procedures
Large pharmacy
Multiple large surgical suites
Isolation Wards
Euthanasia and Cremation services
At Animal Emergency Hospital we pride ourselves in our caring, compassionate, and dedicated manner of taking care of all animals and owners that come through the door. Although we do offer many different types of services we do not offer any regular veterinarian services such as vaccines, routine dentals, and health check-ups. To find a list of regular veterinarians in your area please see our
Maryland Veterinarians Tab.
---
Please feel free to come in for a tour of our hospital.

Front Lobby
Triage
In-house Pharmacy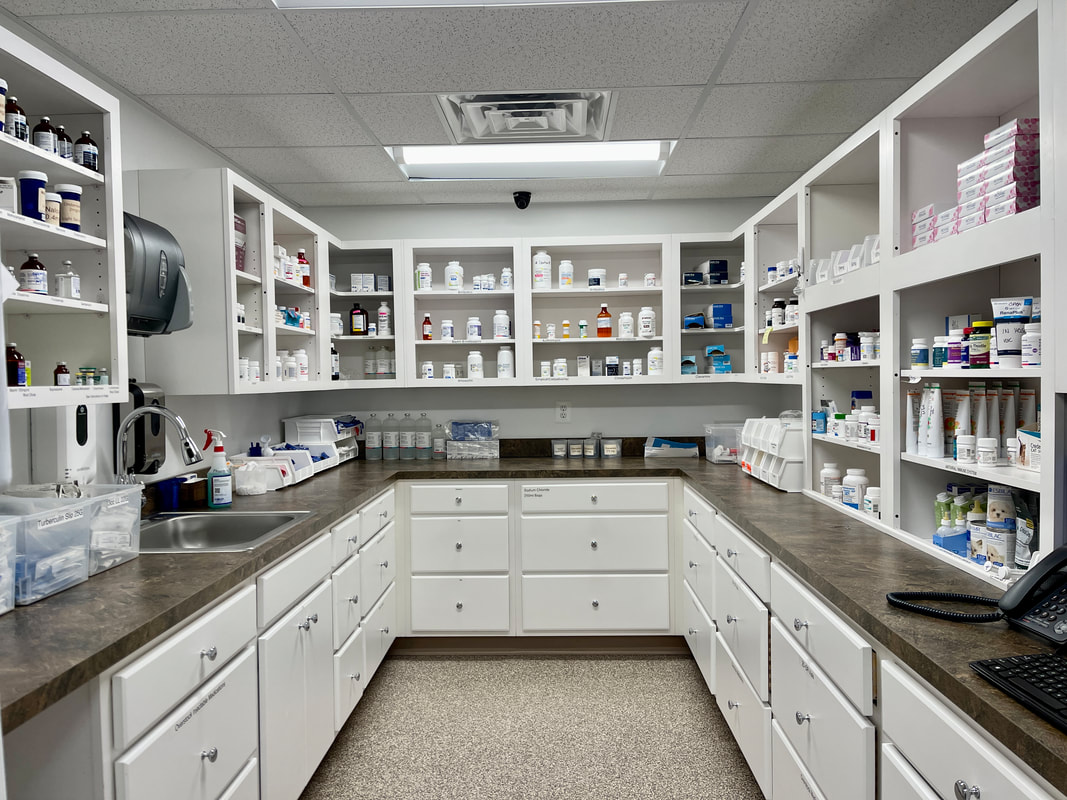 Newly Renovated Exam & Visiting Rooms
Cat Ward
---
Intensive Care Unit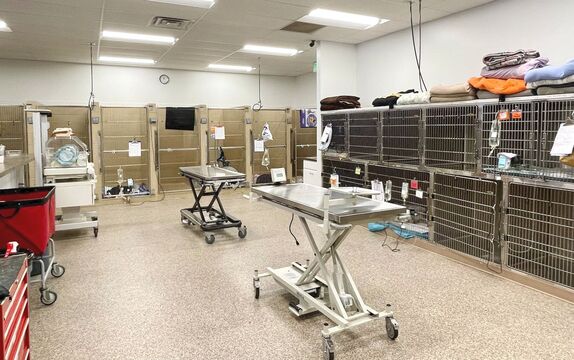 Prep Sinks
​Surgical Suites & Endoscopy
---
Quality of Life & After-care services